I often imagine a cascading waterfall full of fruits. One day I hope to turn that vision into reality but in the form of dangly earrings made with these watermelons, pineapples and strawberries. While it is taking me forever to get to that project, I hope you'll be able to get a start on your creative idea using this free mini fruit brick stitch beading pattern.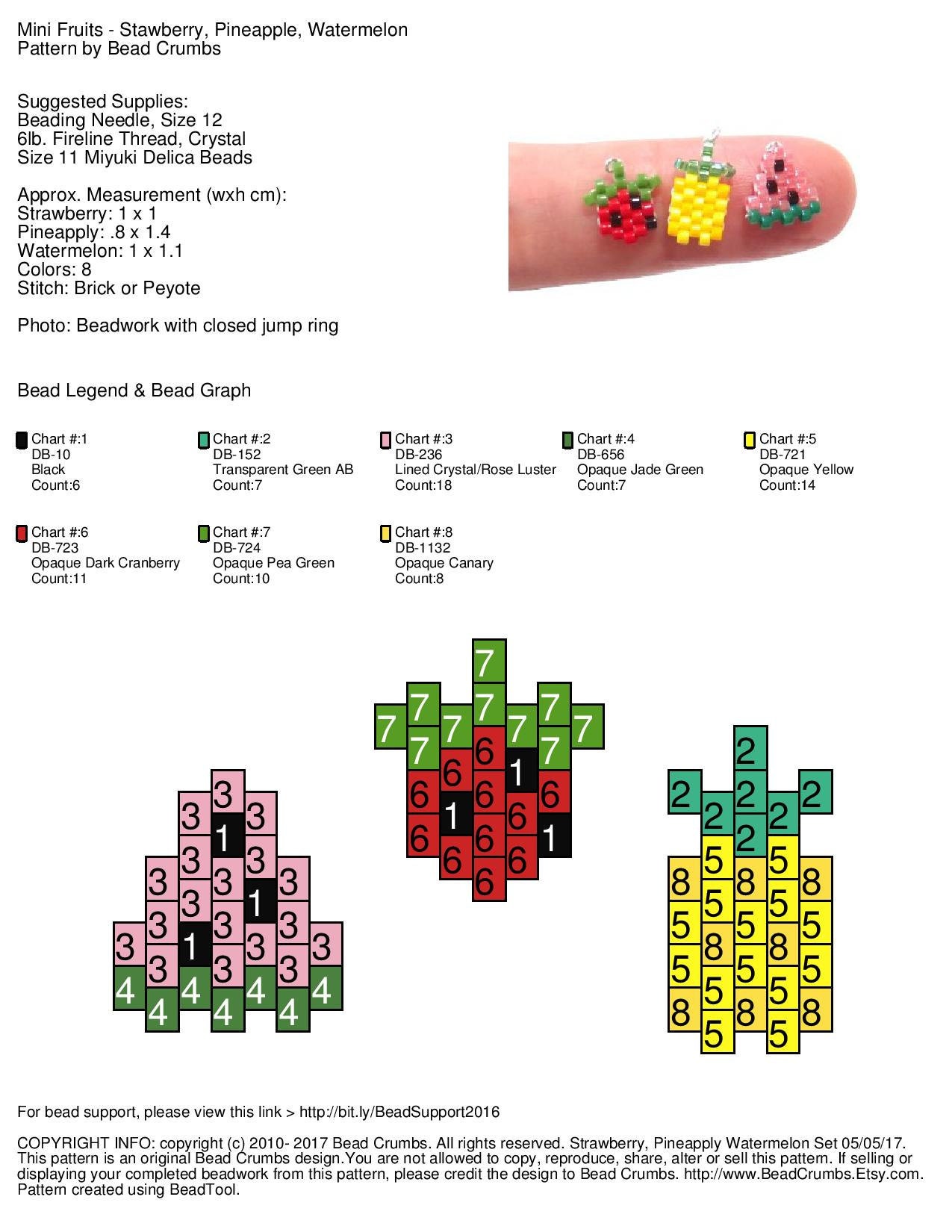 I kindly ask for pattern credit when you sell or post photos of products made from my patterns. Thank you for your support.
Related Post: FAQ: Can I sell my beadwork made from your pattern?
-----
COPYRIGHT INFO, Copyright Bead Crumbs 2018. All rights reserved: After you show your friends what you have made, they will ask you for the pattern so they too can make a cute beaded charm! When they do, please send them to my shop at www.BeadCrumbsHawaii.com to purchase a pattern of their own. Copying, reproducing, sharing, altering or selling this pattern is prohibited. If selling/posting an online photo of your finished beadwork based on my pattern, please credit BeadCrumbsHawaii.com. Thank you so much for taking value in the time and effort I put into making these designs!