Here is a question that is often asked:
Can I sell the finished beadwork that I made from your pattern?
Here is my answer:
Yes. You may sell your finished beadwork based on my pattern as long as (1) you purchased the pattern from my shop or received it as a free pattern that has been shared by me and, (2) it is made by your own hands and (3) you credit www.beadcrumbshawaii.com for the pattern design. 
With social media now being a venue for selling and promoting one's work, I also ask that you credit me (or tag me) on your post to help me protect my work. 
You are not allowed reproduce the pattern itself or prepare "derivative" works based on my patterns; distribute copies of the patterns; teach/hold classes from my patterns. No bulk or factory production allowed. My patterns are copyrighted.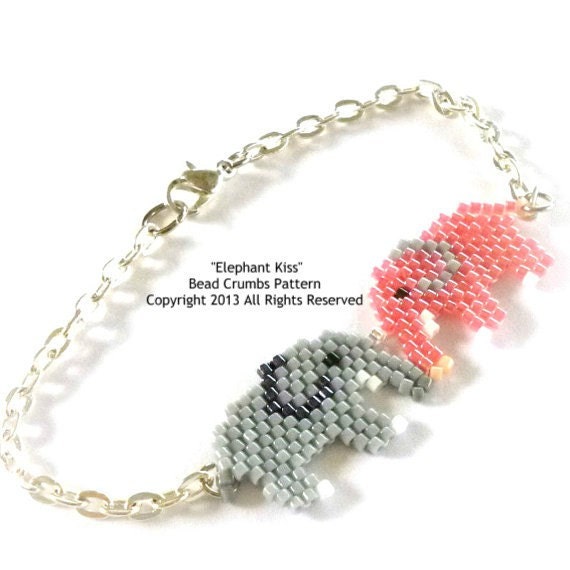 "Elephant Kiss, 2013" A wildly popular pattern that has been copied & redistributed, duplicated, shared, re-shared, etc. Please help me protect my designer rights.
Thank you very much to all those who have inquired about my policies regarding the sale of products constructed from my patterns and a huge thank you to those who already respect and support the effort I put into my work!
For a full explanation of my policies, please click here. This link will take you to my Etsy pattern policy page.