Enjoy this mini hedgehog bead pattern. It goes along with the hedgehog pattern set found here.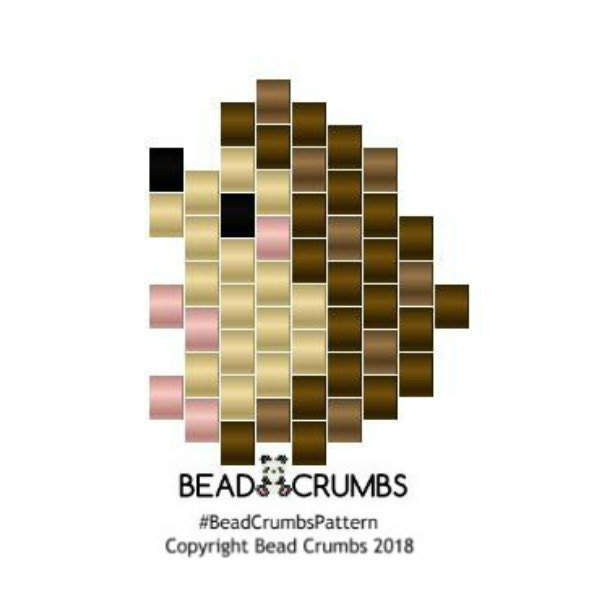 This little guy measures approximately 1.3 cm wide x 1.5 cm tall. It takes 52 Miyuki Delica beads in 5 different colors to bead this design. Feel free to change the bead colors. I stitched my hedgehog in the brick stitch beading method.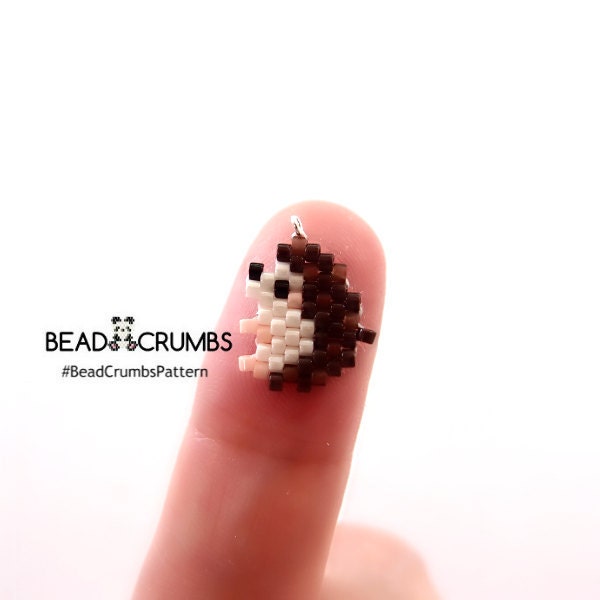 Enjoy!
---
COPYRIGHT INFO, Copyright Bead Crumbs 2018. All rights reserved: After you show your friends what you have made, they will ask you for the pattern so they too can make a cute beaded charm! When they do, please send them to my shop at www.BeadCrumbsHawaii.com to purchase a pattern of their own. Copying, reproducing, sharing, altering or selling this pattern is prohibited. If selling/posting an online photo of your finished beadwork based on my pattern, please credit BeadCrumbsHawaii.com. Thank you so much for taking value in the time and effort I put into making these designs!