Here is a free bead diagram for a whimsical tea kettle. Though the pattern is made on a peyote chart, I turned the image so I could work it in the brick stitch method.
I used Delica 11/0 beads and Fireline thread to stitch my charm.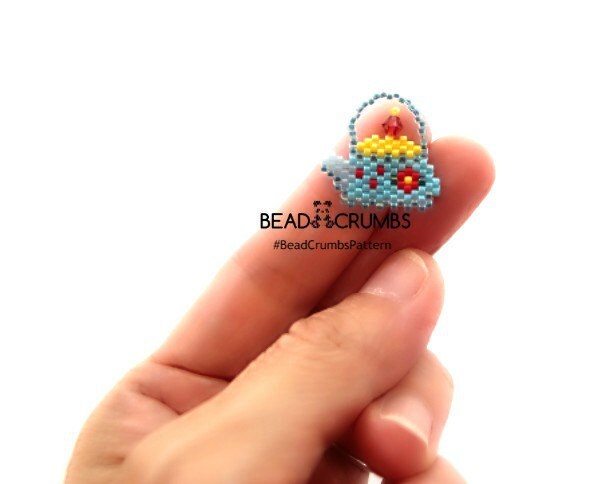 The kettle measures approximately 2.4 cm wide x 2.4 cm in height. A total of 128 beads in 7 colors are used. Feel free to change the bead colors.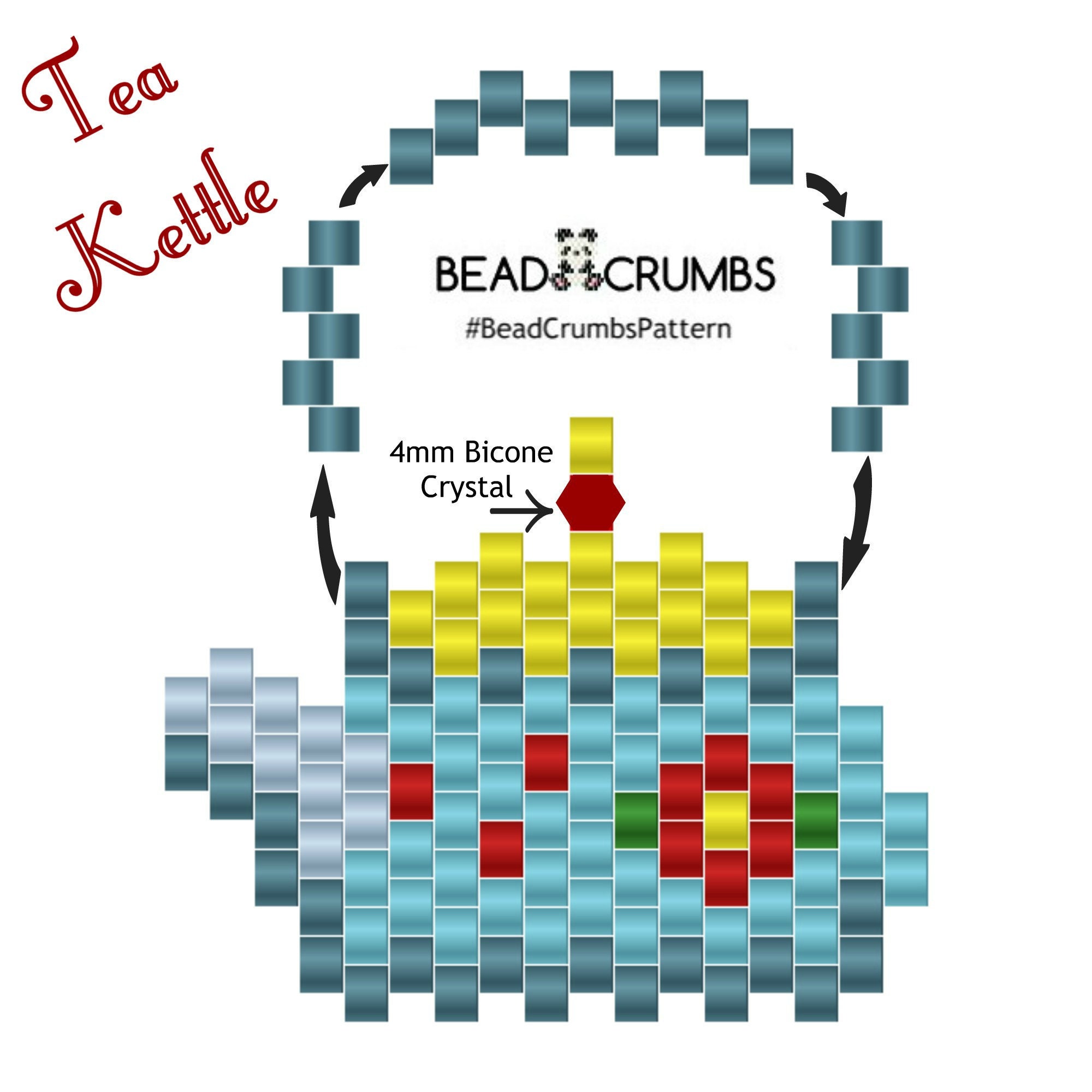 Stitch the handle as a loop. You can add a closed jump ring to the loop before closing it up. The jump ring will make it easier to turn your beadwork into a charm or jewelry component.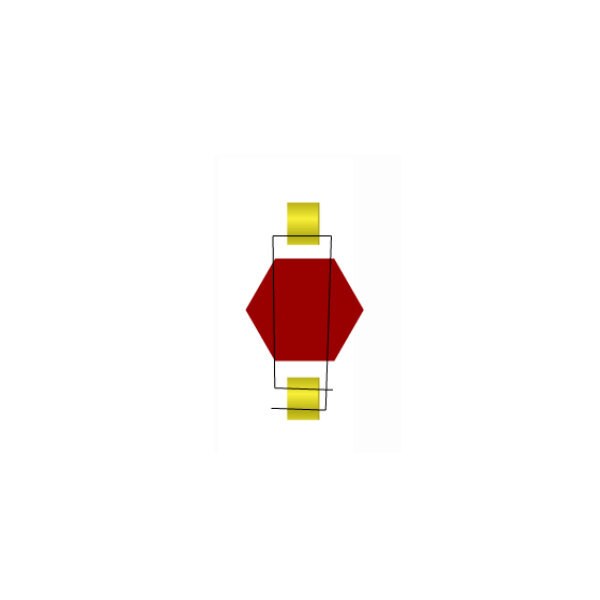 I "sandwiched" the crystal, on the lid, between two Delica beads.
Have fun!
Want to make a Teapot & Tea Cup set? I have the pattern available here.
Please help me protect my designer rights by crediting me, www.BeadCrumbsHawaii.com, whenever you post a photo/sell your products made from my patterns. Thank You!
Copyright Bead Crumbs 2018. All rights reserved.