I love butterflies! I love them in their squishy caterpillar form and in their fluttery, winged state. I am so lucky to live among an army of Monarch butterflies that visit our yard quite often. To celebrate these beautiful fairy-like creatures, here is a free brick stitch bead pattern for you to enjoy.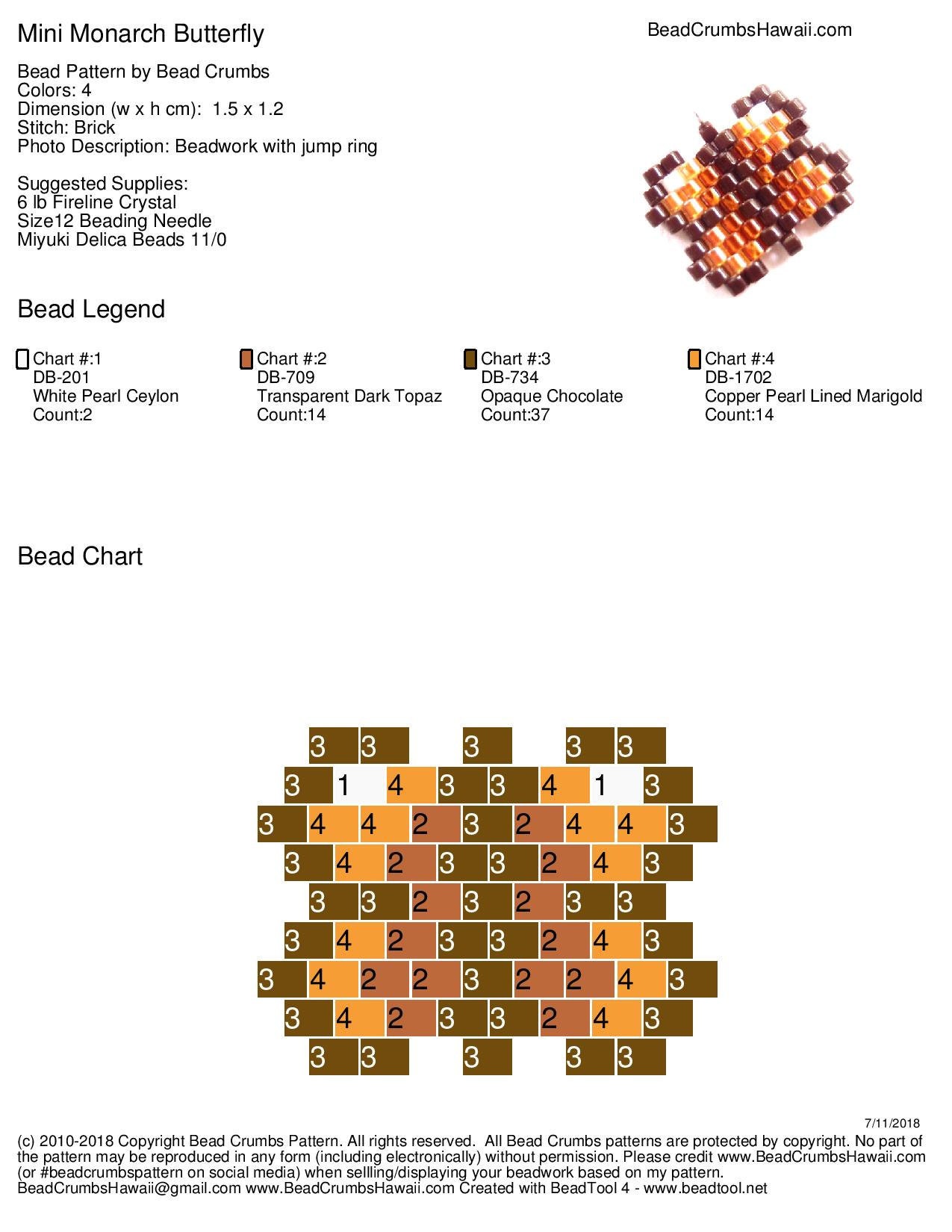 For more butterfly patterns, please visit my Etsy Pattern site at BeadCrumbsHawaii.com.
Copyright Bead Crumbs 2018. All rights reserved: After you show your friends what you have made, they will ask you for the pattern so they too can make a cute beaded charm! When they do, please send them to my shop at www.BeadCrumbsHawaii.com to obtain a pattern of their own. Copying, reproducing, sharing, altering or selling this pattern is prohibited. If selling/posting an online photo of your finished beadwork based on my pattern, please credit BeadCrumbsHawaii.com. Thank you so much for taking value in the time and effort I put into making these designs!