This entire week has been dedicated to creating a princess pattern collection. There are 5 designs in this set that are loosely based on China's 5 Elements : Fire, Earth, Metal, Water and Wood. I tried to incorporate the colors associated with the elements into each princess representation. 
I hope you enjoy these brick stitch patterns. They were suggested and inspired by @azoriacreations and @ella.and.chloe on Instagram. If you would like to change bead colors to reflect different skin tones, here is a detailed blog post by artist Couer Citron that you may want to reference regarding her experience with various bead colors.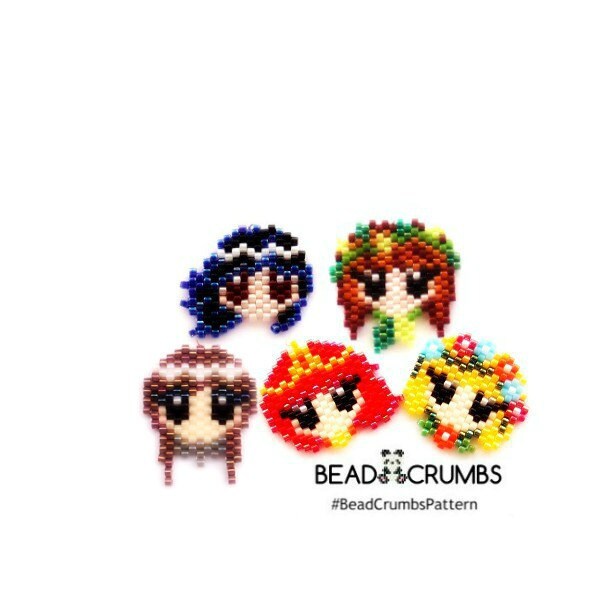 This pattern set is available for purchase on my Etsy Pattern site.
* COPYRIGHT Bead Crumbs 2018. All rights reserved. You are not allowed to copy, reproduce, share, alter or sell this pattern. If selling your completed bead work from this pattern, please credit me, www.BeadCrumbsHawaii.com.